For Current Students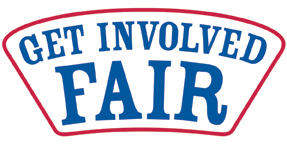 Getting Involved is Important
The Get Involved Fair provides a great opportunity to establish contacts for program-related volunteering. Prospective employers are seeking employees who have established leadership, communication and teamwork skills - these are proven through volunteerism.
There are many great reasons for you to volunteer:
Add to your professional portfolio
Enhance your resume and make important network contacts
Connect with people of various backgrounds and the community; both on and off campus
Increase your self-confidence by sharing your skills with others while gaining new ones
Help charities, non-profits, college service areas and other organizations save money and resources by giving them your time
Promote a worthwhile activity
Feel needed and valued in the community
Gain new experiences
The Student Life Department is proud to have such a wide range of diverse community organizations. Join us at the fair each semester to meet our community partners.
To find out more about the Get Involved Fair, please contact Laura Black at Lblack@conestogac.on.ca or (519) 748-5220 ext. 2373.