Testimonials
Ronald and Priyans
The English Conversation Partner program has been quite an interesting experience. My conversation partner and I are international students and from the beginning, all our meetings have been a fascinating comparison of our experiences here in Canada. Both of us come from countries that are mostly tropical so sharing our first encounter with snow and the Canadian winter was especially fun. We found out that the both of us are fans of the same football club in the English Premier League and we also enjoy listening to the same type of music so our conversations have always been exciting. Joining the ECP program has certainly been valuable for us; we have been able to learn new things from our different backgrounds while forming a new friendship; the both of us are grateful to the Student Life team in putting this all together.
Harshita and Dragon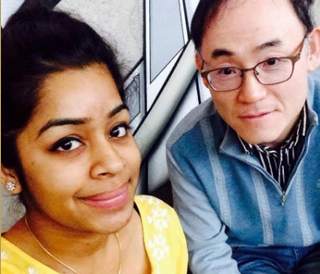 Harshita: Dragon is a great conversation partner. ECP is a great way for him to practise his everyday English conversation skills. We talk about different topics every week and that enriched our knowledge about those subject areas. We have become really good friends and plan to stay friends for long time!
Dragon: It was lucky for me to meet Harshita. She is from India, and I am from Korea. So we both talk a lot about different culture and lifestyle between India and Korea. I'm not an outgoing person, but she help me talk a lot about myself. It is very pleasant and helpful time for me.
Stefan and Oleksii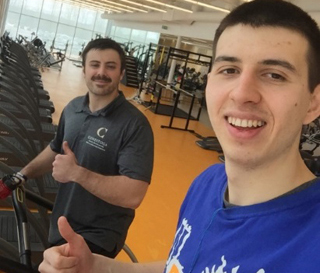 Our partnership started Winter 2015. During our first meeting which was organized by Student Life, the Meet Your Match Event, I got to meet Oleksii even though he showed up a bit late because of some transportation issues. We had an instant connection with each other because we both have similar European backgrounds and can relate to one another on a more personal level. Before leaving that night, we exchanged contact information so we can stay in touch. Whenever we would end up meeting in person it was always a good time, we talked about a whole different array of topics that interest the both of us. It's a really amazing opportunity that we got to meet each other and hope to keep this friendship going in the future.