Welcome to the Connect Leadership Workshops!
Everyone can lead! Explore your leadership potential with the Connect Leadership Workshop Series.
Connect is a series of six interactive leadership workshops designed to help students develop the essential leadership skills necessary to effectively participate in a rapidly changing workforce and world. Collectively, the Connect workshops focus on enhancing self-awareness, strengthening core leadership competencies, and inspiring students to become leaders of positive change. All workshops are FREE and delivered by experienced Conestoga faculty and staff.
Connect workshops are open to ALL students registered in full and part-time (daytime) post-secondary programs at Conestoga College.
What will you get from attending a Connect Leadership Workshop?
Co-Curricular Record recognition upon completion of and reflection upon each workshop
Leadership skills training that will enhance your employment portfolio
Opportunities to have fun, meet new people and network with students, staff and faculty at Conestoga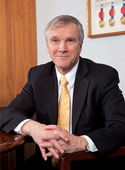 Message from President John Tibbits
"At Conestoga education is closely linked with business, industry and the community. The essential skills we teach in the classroom are reinforced and enriched by co-curricular opportunities designed to help you grow and develop as leaders within the workforce and beyond. Defining your personal goals and mission, understanding yourself and others, getting involved in your classroom, on your campus, and within your local and global communities are key factors to becoming a successful person in this fast changing world.
You have an opportunity while at Conestoga College to develop the leader that we believe is in each one of you. I invite and encourage you to enrich your employment portfolio and further develop your leadership skills through participation in the Connect Leadership Workshop Series."