E3 Conference
The E3 Conference is scheduled this year from Monday, June 12 through Thursday, June 15. There will be two exciting keynote speakers on Monday and Thursday and a variety of interesting workshops throughout the week.
2017 E3 Conference
Opening Keynote
Monday, June 12, 2017
1:30 p.m. – 3:00 p.m.
Cambridge Campus, Room A1203
To attend this event register for PDEV0290.
or view the live stream.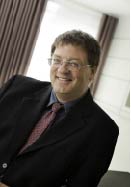 Ken Coates
Post-Secondary Education in the 21stCentury - Preparing for the Future
In the fast changing 21st century, the combined forces of technological change, globalization, political populism, rapid urbanization, and mass advanced education have transformed the world's economies and societies. The changes are so rapid and diverse that the college, polytechnic and university sector is struggling to keep up with escalating demand, uneven employment outcomes and mounting costs.
While institutions have to attend to the challenges of the present, they also have to prepare students, employers and communities for the transformations that lie ahead. This presentation reflects on the multi-faceted issues facing the post-secondary sector, emphasizes the growing importance for work-integrated learning, contemplates the threat of the "job-less" economy, and proposes strategies for future-proofing post-secondary institutions. It considers, in particular, the challenge of connecting PSE to work-related technological change and attending disruptions in traditional employment.
Ken Coates is the Canadian Research Chair in Regional Innovation, Johnson-Shoyama Graduate School of Public Policy, University of Saskatchewan. He was the founding Vice-President (Academic), University of Northern British Columbia and has held administrative posts at the University of New Brunswick Saint John, the University of Saskatchewan and the University of Waterloo.
He has published and spoken extensively on post-secondary education and co-authored three books on the subject: Campus Confidential, What to Consider When You Are Considering University and Dream Factories: Why Universities Will Not Solve the Youth Job Crisis. He also works on Japan studies, northern development, Indigenous rights and the impact of science and technology on society.
Closing Keynote
Thursday, June 15, 2017
10:30 a.m. – 11:30 a.m.
Doon Campus, Blue Room
To attend this event register for PDEV0660.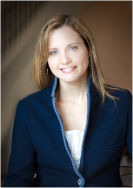 Samantha Nutt
Perspectives on Leadership
In this thought-provoking and engaging presentation, Dr. Samantha Nutt will share her insights on leadership and what she has learned about building an international organization and fostering a global social movement.

Reflecting on more than two decades at the forefront of the humanitarian movement, Nutt will discuss the ups and downs of leadership, and how to withstand the many challenges all leaders confront. She will map out ways in which we can all be more effective leaders – in the world and in the workplace – because the capacity to lead exists in each and every one of us.

One of the most original and influential voices in the humanitarian arena, Dr. Samantha Nutt, is a medical doctor and the founder of the internationally renowned non-profit War Child. For over 15 years, she has been at the front lines of many of the world's major crises, in countries such as Iraq, Afghanistan, Somalia, and Darfur. These experiences have given her unique insights into the brutality of modern conflict: why it begins, what sustains it, and what must be done to prevent children being held in its terrifying grip.

In addition to overseeing War Child, Dr. Nutt is a staff physician at Women's College Hospital in Toronto, and an Assistant Professor of Medicine at the University of Toronto. She is also the author of the bestselling book Damned Nations, a distillation of her observations from providing hands-on care in some of the world's most violent flashpoints.

Dr. Nutt was named one of Canada's "25 most influential figures" by The Globe and Mail; one of "Canada's Five Leading Activists" by Time magazine; and one of "200 young global leaders" by the World Economic Forum. She was awarded the "Order of Ontario" in 2010, and appointed to the Order of Canada in 2011.