How to Apply to College Without a Grade 12
Are you interested in attending college but not sure if you can because:
you don't have your grade 12?
Or your marks are low?
Or you don't know what to take?
Or you finished high school a long time ago, and what to refresh your skills?
Or you're not sure if you are ready to enter a college program?
The good news is:
you don't need a grade 12 to apply to some college programs.
we have some free programs and services to help you prepare for college or work.
You can: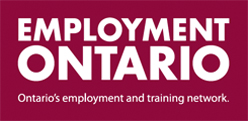 This Employment Ontario program is funded in part by the Government of Canada and the Government of Ontario and through the Canada-Ontario job Fund Agreement.