Academic Upgrading Assessment
This assessment tells you how much upgrading you will need:
before you write the GED test
or before you begin a college program or skills
or for your job
This test will determine your skill level in math and communications (English). We use these results to develop a customized learning plan for you. Your plan will take you from your current skill level to the skill level you need to reach your goals by attending our Preparatory/Upgrading Programs
Get Started!
Call Niki Lang, 519-748-5220, ext. 3681 or email upgrading@conestogac.on.ca for more information on the Academic Upgrading Assessment.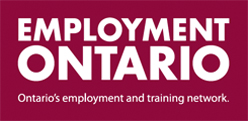 This Employment Ontario program is funded in part by the Government of Canada and the Government of Ontario and through the Canada-Ontario job Fund Agreement.