Employer Services
Recruiting & Hiring Services
Conestoga's Career Centre Employer Services are available for all your recruitment needs. From entry level workers to seasoned professionals, Conestoga's Career Centre has been successfully connecting job seekers and employers for more than 10 years. These complimentary services can be customized to your specific hiring needs.
posting a job through our Conestoga Career Centre.
attracting and recruiting employees who have the skills you need.
providing financial incentives.
assessing a potential candidates' skills and abilities with a job trial.
recruitment consulting with Conestoga's Employer Liaison team.
accessing Conestoga's online job posting service.
participating in employer recruitment workshops and events including the annual Virtual Job Fair.
developing on-the-job training plans.
linking to other Conestoga College Employer services.
You are invited to participate in Conestoga's Career Centre Employment Services if you are willing to:
provide quality supervision and training
participate in the development of a comprehensive training plan prior to the training
comply with scheduled monitoring of the participant's progress
provide opportunities for job trials, informational interviews, mentoring, on-the-job training placements or on-going employment
Contact Information
Employment Ontario Employment Services

Stratford: 519-271-5700 ext. 7224 or stratfordcareercentre@conestogac.on.ca
Waterloo: 519-885-0300 ext. 5226 or 1-877-748-3535 or waterloocareercentre@conestogac.on.ca

New Horizons for Experienced Workers program funded by the Targeted Initiative for Older Workers

Guelph: Contact Ann Marie Gilroy agilroy@conestogac.on.ca or 519.824.9390 ext. 6193
Immigrant Internship Program

Contact Tina Allishaw, 519-748-5220 ext.2587 or tallishaw@conestogac.on.ca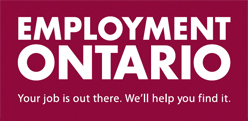 This Employment Ontario program is funded in part by the Government of Canada and the Government of Ontario.