On-campus Benefits & Services
Get the most from your alumni experience
The services and benefits of Conestoga that are available to you, our alumni, are consistently ranked among the very best in the region. Whether you are looking for a night out at a premier restaurant, a safe and educational daycare or the facilities needed to stay in shape – consider Conestoga.
Below, you will find further information on the services we offer.
bloom at Conestoga

Located at Conestoga's Waterloo campus, bloom's full service dining room offers exquisite three and four-course meals prepared by aspiring chefs and restaurant managers studying in Conestoga's Hospitality programs. Bloom's formal, yet comfortable dining experience is sure to leave a lasting impression.
Experience bloom - visit our website: bloomatconestoga.ca
Career Services & Advising Centre
Career Hub for access to valuable career and employment-related resources, workshops and events.
To access MyCareer, log in to the Student Portal (on the top right side of the screen - you will need your student number) and click on the "Services" tab.
CJIQ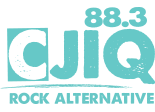 CJIQ - Home of the tri-cities' New Rock.
Library Resource Centre
Alumni have lifetime access to the Library Resource Centre.
Recreation Centre
Conestoga alumni enjoy discount rates at this multi-purpose recreational complex which offers a wide variety of facilities and services to enhance your lifestyle.
Conestoga College has extensive athletic programs available for alumni, students and community members. Event organizers will find it a perfect showplace for sporting events, trade shows, exhibitions, concerts and conferences.