Conestoga Alumni Council
The Conestoga Alumni Council is a network of alumni volunteers who help foster a lifelong relationship between Conestoga and its alumni, support the college in advancing its mission, and help serve the needs of the alumni community.
All graduates of Conestoga College Institute of Technology & Advanced Learning are eligible to serve as members of the Alumni Council.
* denotes an Executive Committee member
Mike Cybulski, President
1983 Mechanical Engineering Technology
Director, Business Development, Ramp
Mike graduated from the Conestoga College Mechanical Engineering Technology program in 1983. Mike was employed by ATS Automation Tooling Systems for 21 years. His last position at ATS included running the global automation business with 1800 employees at 15 locations. In 2008 and 2009 Mike ran the Festo USA company as President and CEO, headquartered in Long Island, NY. From 2010 to 2013 Mike was employed as the America's President for Mold Masters in Georgetown, Ontario. Mike co-founded Ramp (an automation equipment and services provider) in 2010 and joined Ramp full time as Director, Business Development in 2013.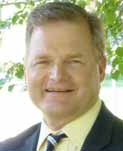 Alumni of Distinction Winner, 2001
Machelle Denison, Past President
1982 Business Administration - Marketing
Executive Director, Strong Start
Machelle co-founded Denison Print in 1987, which has gone onto become an award-winning commercial printing company. Machelle currently works as Executive Director of Strong Start, an organization dedicated to children's literacy. Other volunteer activities: Junior Achievement, United Way. In 2006, Machelle led 3,000 volunteers in a community United Way campaign raising $5.2 million.

Alumni of Distinction Winner, 2005
Bob Bell
1980 Business Adminstration - Accounting
Pre-retirement AVP, CIBC
After graduating from Conestoga's Business Administration Accounting program in 1980, Bob joined the Canadian Imperial Bank of Commerce (CIBC) where he remains today. Bob progressed through the ranks at the bank, taking on a number of roles that led him to become the District Vice-President for Kitchener-Waterloo-Guelph-Cambridge.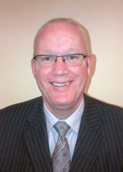 Alumni of Distinction Winner, 2016
Chris Bell
1986 Materials Management
Director, Global Supply Chain, Teledyne DALSA
After graduating from the Materials Management Business Program in 1986, Chris has held a variety of roles in supply chain with companies ranging in size from 15 people to over 15,000 including Mitsubishi, NCR and BlackBerry. He enjoys a variety of activities such as hockey, golf, reading and volunteering. Chris truly believes that his Conestoga education opened the doors to a variety of opportunity over the years.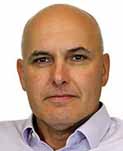 Ron Budreau
1984 Computer Programmer Analyst
Director, Alliance Channels-Commercial Canada
Working with executive teams in Canada and Europe, Ron facilitates strategic planning, leadership development and sales and marketing. Prior to Microsoft, Ron founded CompuPower Solutions Inc., and Diamond Municipal Solutions. Other volunteer activities: Chairman of the Board for Click CONNECT, an organization established to link secondary students with entrepreneurs, Board member Brant County, Power Services.

Alumni of Distinction Winner, 2008
Wally Vogel
1983 Electronics Engineering Technology - Computer Systems
Director, Sparblock
As former President and CEO of Creditron, Wally's leadership grew the compnay from startup into a market leader in remittance processing by providing automated payment solutions to government, utility and insurance clients. Creditron's innovative technology is used to convert billions of dollars' worth of paper payments to electronic deposits. Currently Wally has taken on a leadership role with Sparblock, helping businesses navigate B2B transactions. Wally is providing leadership, mentorship and governance for the innovative technology venture. He is also one of the founding directors of Kidney Cancer Canada, a patient support organization with over 1,500 members across Canada.

Alumni of Distinction Winner, 2005
John Lassel
1987 Industrial Woodworking Apprenticeship,
1991 Architecture/Construction Engineering
VP Operations, Baywood Interiors Ltd.
As a student, John was active in Conestoga's student government. He was a two-term president of the Doon Students Association (now called CSI) and served on the Conestoga College Board of Governors from 1990-1992 as a student governor. John has built Baywood Interiors Ltd. on the foundations he learned at Conestoga and continues to rely on our polytechnic advantage to hire graduates and co-op students from our Woodworking Technology programs.

Alumni of Distinction Winner, 2012
Scott Totzke
1986 - Computer Programmer Analyst
CEO, ISARA Corporation
After graduating from the Computer Programmer Analyst program in 1986, Scott joined the agricultural firm, Gencor as a computer programmer. In 2001, he moved to Blackberry as program manager for security and government where he worked on a project to deliver a high-security Blackberry to the U.S. National Security Agency and Department of Defense. Since 2010, Scott has been the senior vice-president of Blackberry security.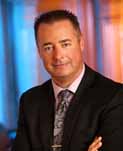 Alumni of Distinction Winner, 2013